Sometimes you get a look at the game that makes all the things just right. One of those games is
Space Miner
. Truly a gem by
Venan Entertainment.
What all the fuss about? At first glance it looks like a typical asteroids game, but what it really is - a humorous RPG with amazing graphics. Eevn this description isn't entirely correct, as you would not expect the depth and addiction that comes with this game.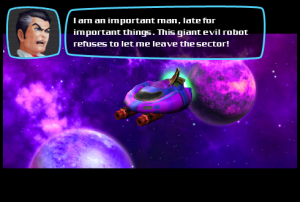 You play a role of young space miner, that came to home station to help out his uncle. You get a simple spaceship that you can use to explore the sectors around, do some basic mining and even killing. The more ore you get - the better ship you can get, and get deeper into brilliant plot of the game.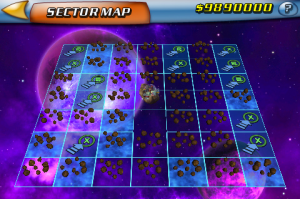 You may also upgrade your ship's cargo bay, sensors, guns, engines, all that kind of great stuff!
The controls are easy to pick up and master, great job on this one Venan.
Despite being a humorous comedy, don't think the game is light on action - in fact you will spend of your time shooting enemies and getting through 24 highly entertaining missions.
Check out the beauty in this clip:
Space Miner is truly a gem in the App Store, the game has all you need for a brilliant game all packed into one - interesting and entertaining gameplay, great sound effects and amazing graphics.
Be sure not to miss on the great one!
Should I get it? Must have.
[iTunes Link]